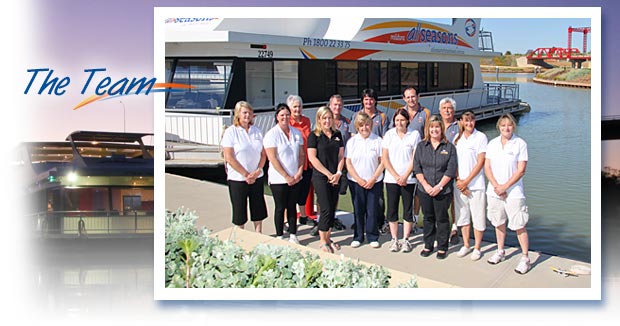 Booking and Enquiry Form
Please complete the form with your details and what dates and boat you are interested in. We will contact you within a few hours of receiving this to confirm your booking.
Alternatively you may prefer to contact us direct on Toll Free 1800 22 33 75 or download (pdf

) our booking form and mail or fax to us (03) 5021 4537 – please ensure you read our terms and conditions.
Phone: (03) 5023 3375
Jodie, Sean, Jenni and Mark
All Seasons Houseboats
818 Calder Highway, Mildura Victoria 3502
PO Box 4068, Mildura Victoria 3502