About All Seasons Houseboats Mildura
Welcome to the award-winning All Seasons Houseboats team!
We're a team committed to ensuring you have the best holiday experience!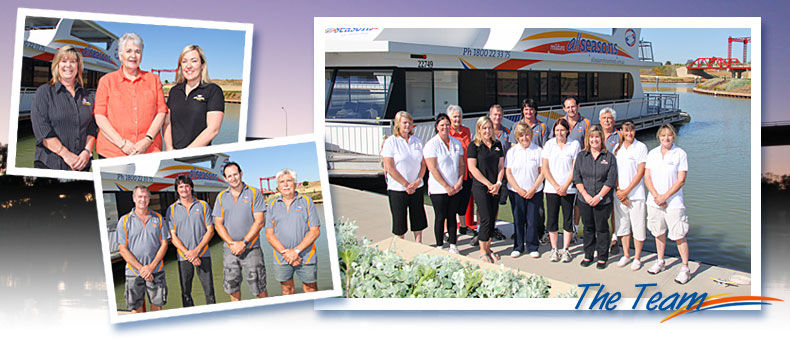 The best facilities on the Murray and in Mildura!
If having some of the best houseboats in Australia isn't enough, the home of All Seasons Houseboats in the newly opened Mildura Marina. Undoubtedly the best marina on the Murray River. As the only houseboat operators in Mildura operating from the Marina we can offer you some of the best and most secure facilities available.
Secure parking for your cars, boats and trailers
Safe refueling in a very well controlled and maintained system…great for wakeboats, speed boats and tinnies!
Easy access to and from Mildura City Centre
Shelter and shade in a convenience store
Free wireless internet access and much more
Only fully credited facilities designed with disabled access onto the boats